Features
Intuitive Design and Dependable Performance

Reliable Video Playback
We've all been there.  That exciting video clip that just won't play when you need it to.  The wrong format, missing codecs, impatient stares and overall embarassment.  Our video player just works... every time.  ZionWorx 4 can play 30+ video formats and 20+ audio formats right out of the box.  Plus you can set in and out points, looping, and the countdown timer shows you exactly how long is left.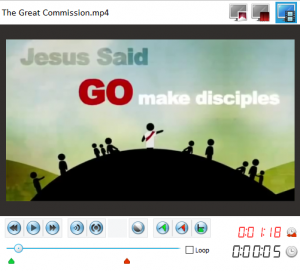 Fast Song Database and Theme Engine
Find the song you're looking for with fast keyword searching. Drag and drop themes onto songs to create a totally different look-and-feel in seconds. Let the software do the hard work for you as text reflows automatically across slides. Tweak font sizes with a button click. Create your own themes and customise everything to suit your taste.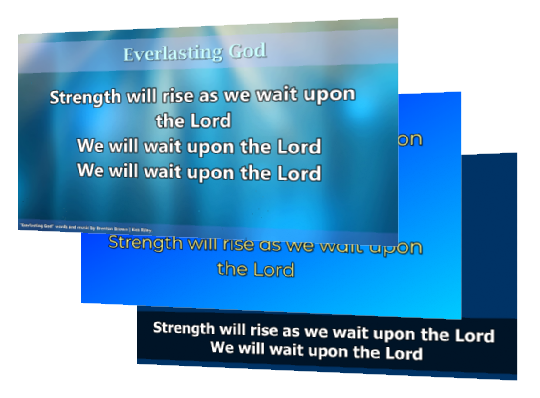 Over 200 Bible Translations At Your Fingertips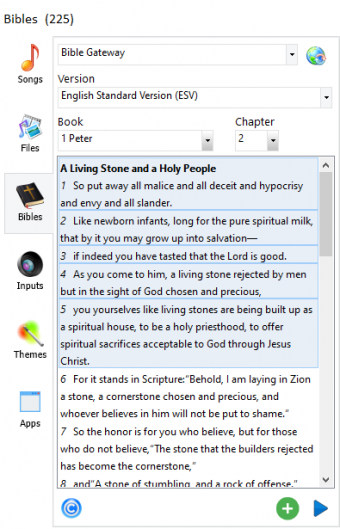 With an internet connection you have access to all that BibleGateway.com has to offer, but without leaving the app. Drag and drop verses into the playlist and create scripture slides in seconds. We also offer some commonly-used offline Bibles such as the NIV if needed.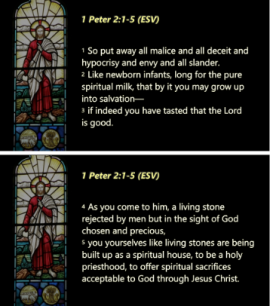 PowerPoint Integration That Actually Works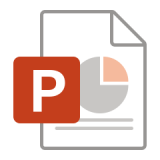 Open your PowerPoint presentations, view slide thumnbnails and run the slideshow all without leaving the app. It's taken us years to refine our PowerPoint integration and get it smooth. We think you'll find it works better than any other similar app. Just make sure you have a full version of PowerPoint installed on the same PC and away you go. From PowerPoint 2013 right through to the latest version, 32-bit or 64-bit, we've got it covered. What's more, with the Remote Control mobile app, you can even let the preacher run the presentation and then take over when they've finished - no more 'Next Slide Please'.
Multiple Outputs For Hybrid Church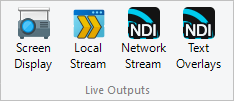 Need to project and stream at the same time? No problem! Turn on/off the outputs you need. Manage what's projected and what's sent to your stream, but control them at the same time. Send NDI Text Overlays with alpha channel to apps such as OBS and vMix.
App Cloning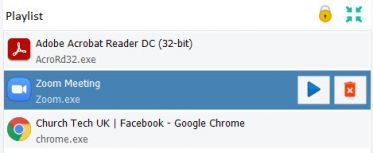 This amazing feature lets you drag and drop any running app to the playlist and present it!  Great for integrating live Zoom/Skype calls, or for showing a web browser or camera app, or a PDF.  The possibilities are endless and the performance is realtime.  You can even crop an app's window and show a smaller area of it if you like!
Import Songs From Other Databases

If you have an existing collection of songs in another format then you can import them into ZionWorx quickly.
Here are the 16 formats we currently support:
EasyWorship
SongPro
ProPresenter
MediaShout
OpenLP (OpenLyrics)
OpenSong
Words of Worship
Presenter
PowerWorship
Easislides
SongShow Plus
Power Music Box
Songs of Fellowship
SongSelect
ZionWorx 2.x
ZionWorx 3.x
Easy Screen Recording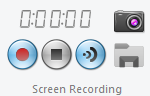 Now you can record to video file whatever is on the live output (Screen Display must be turned on for this to work). Choose whether or not to record system audio. Supports both videos and still image screenshots. 
Package Everything Into One File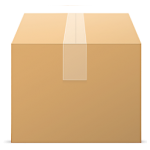 You can prepare everything at home and then export a Playlist Package containing all the referenced files and information. Simply open this file on another PC running ZionWorx and then you can present it immediately knowing that everything will work just as you intended.
Remote Apps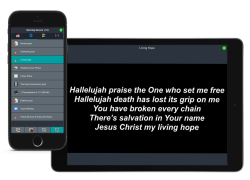 Use our specially designed mobile apps for Android and iOS to take control of the presentation when away from the PC. You can connect multiple Remote Controller devices and they will all stay in sync. For example, a singer can control the words of a song, and a preacher can control the slides of a PowerPoint presentation.
Perhaps there are people who struggle to see the main screen and would benefit from a personal wireless display? In this case you could connect a tablet to use as a synchronised Remote Viewer. With so many possibilities you are bound to find creative uses for this technology.
You Suggest, We Listen!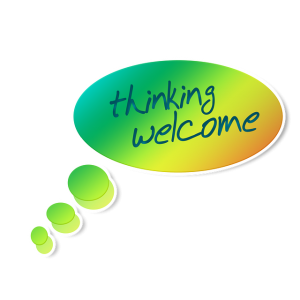 We love to hear from our users. We love to hear about how people use our software and how we can make it even better. Give us your brilliant suggestions and we'll build them for everyone's benefit.