ZionWorx 2014
Rebuilt to be more flexible and more powerful than before. View a series of videos introducing the new product.
Tutorials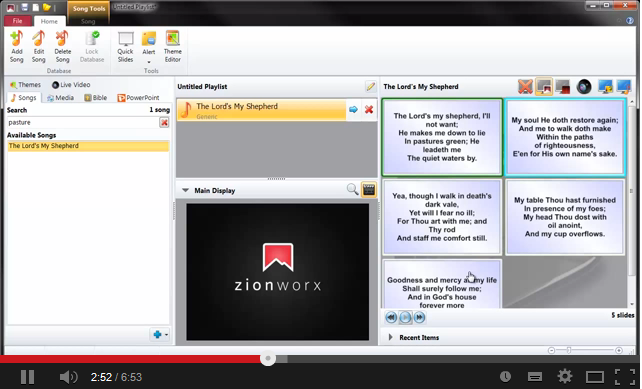 ZionWorx 2014 - Brand New!
After 2 years of development and 3 months of intensive testing, ZionWorx 2014 is ready for everyone to experience. One of our key goals has been to make ZionWorx the most usable presentation software available. From the streamlined user experience to the first-class presentation, we've given everything the highest level of attention-to-detail to ensure that ZionWorx will serve you well.
Static backgrounds have been enhanced with support for all common image formats now supporting semi-transparency as well.  Gradients in 23 styles can also be created in seconds.

Motion backgrounds are now a reality!  Load video loops in a range of formats right through to full HD.  Easily display live video captured from camcorders or webcams.

Text rendering has been greatly improved.  Enjoy crisp smooth text with better shadow and outline effects, combined with slick crossfades.
About ZionWorx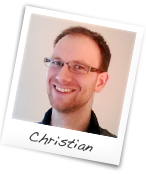 ZionWorx is powerful, professional yet easy-to-use presentation software, designed to meet the needs of churches that want to use multimedia in worship.
We believe that cost shouldn't be a barrier to churches that want to explore using technology in worship. Our hope is that ZionWorx will continue to be a blessing to many more thousands of churches around the world."
- Christian Boxer, Founder
Excellent software, very intuitive and easy to use. They also provide great support should you need it.

Robert M. (United Kingdom)